Thank you for entering our Nurtured Fitness
2019 Cairns Cuties Competition
You will have the opportunity to win Term 3 & 4, 2019 unlimited classes with Nurtured Fitness for FREE
Plus, a $55 voucher to spend with E.A.T to buy yourself some Nursing Activewear
And, you will be named our 2019 Nurtured Fitness Ambassador

What do I need to do?
Click on the registration form to submit your details and tick the media release
Email info@nurturedfitness.com your cutest photo of you and your baby exercising together.  Photos must be clear, bright, fun & quality.  Please ensure you have the right to use this photo.  Photo's submitted where you are exercising at other paid fitness services will not be accepted.  Nurtured Fitness reserve the right to request another photo to be submitted for any reason, including but not limited to; if the photo is showing unsafe exercises practices with a child or in poor taste.
Entries close May 30th 8pm Qld
All entries will then be loaded onto our Nurtured Fitness Facebook page and the voting begins from June 3.
Voting is open until June 16th 9pm Qld.
Ask all your friends and family to vote for you by clicking 'like' or 'heart'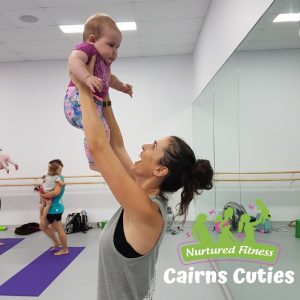 Ambassador Duties:
As our 2019 winner we will be closely following your fitness journey with your baby over terms 3 & 4, 2019. To maintain your free classes you must:
Attend classes regularly (at least once per fortnight)
Post a photo on your facebook personal profile page at our classes and your comment on your progress, at least once per fortnight
Share a 'live' facebook post at least per fortnight at class or after class wrap up
Give Nurtured Fitness permission to share my stories, photos & content on social media, website, newsletters & other promotional material so others can follow my fitness journey, without compensation
Participate in the Nurtured Fitness Spirit and sporadically share our facebook content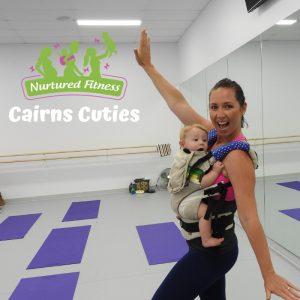 Special Thank you to E.A.T for our bonus prize.  If you are after Sports Bras & Tops you can breastfeed in, jump over to their website and use the code 'NURTUREDFITNESS' to receive a 10% discount