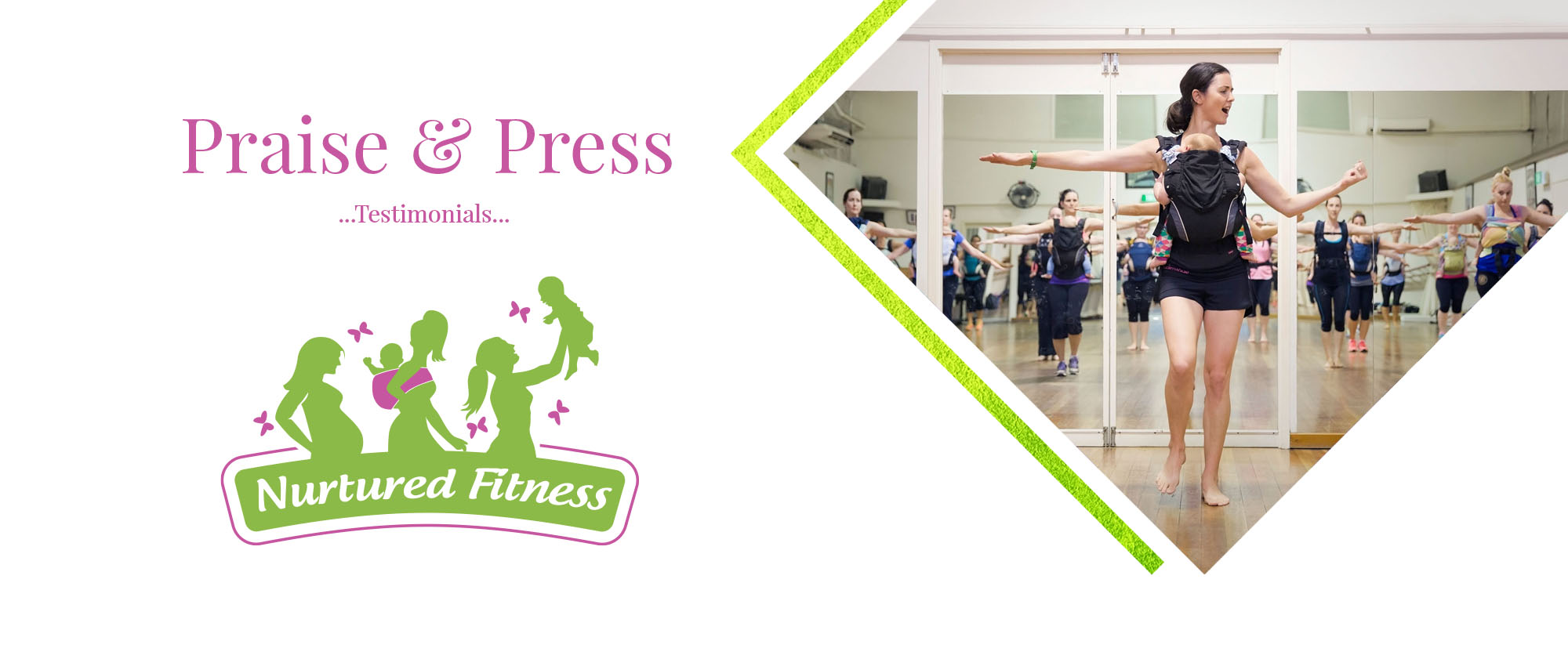 Philippa's prenatal classes are awesome for anyone who wants to be in good health for the birth of their baby. The small group size works perfectly to ensure everyone gets one-on-one attention but without the pressure of a private class. Philippa is incredible – she knows her stuff for sure and I always felt entirely comfortable relying on her knowledge and expertise during the classes. But more than that, Philippa brings a light-hearted yet professional energy to the sessions that is engaging and motivating for maximum results with zero judgment. Thank you Philippa, I highly recommend you and your classes to all Cairns' expectant mums.
Emma & Baby Lachlan
I was SO nervous before my first Kanga class, but Philippa made me feel at ease straight away. She is very knowledgeable, and her classes are very professional, friendly, relaxed, and feel like a very "safe" space. I love Kanga because it does not feel like a typical "workout" which is great for me who has never been a big exercising fan! The classes helped me to learn to love my new body and renewed my interest in caring for myself. I really felt like Kanga saved my sanity. I've been diagnosed with PND/anxiety and Kanga was actually the thing that pushed me to get help – I felt like if I could get through a set of repeaters then I would survive chatting to a psychologist (haha!). And it's been great to feel like I'm looking after myself again – never would have bothered if it wasn't for "homework". Plus the playlists are just great for making me feel like me again I can't recommend Kangatraining, or Philippa's expertise, highly enough
Jean & Baby Amelia
I have been doing Philippa's classes for the past 2 years now; starting with Kangatraining and then continuing on with her Mother & Toddler Circuit classes. I am fitter now than I ever have been before, at 40 + years old and post 3 kids. Philippa not only provides fun and professional classes, but she is one of those rare individuals that makes a big impact on your own lifestyle – her positivity is contagious; her ongoing encouragement to new mums attending her classes on being kind to yourself and having fun at the same time is the encouragement all mums need; and her enthusiasm is unstoppable. The classes have also been a wonderful opportunity to meet other like-minded, lovely mums in a friendly, non-competitive environment. Thank you Philippa for having such a positive impact in both mine and toddler Mitchell's lives – I cannot recommend Nurtured Fitness enough!
Tracey & Son Mitchell