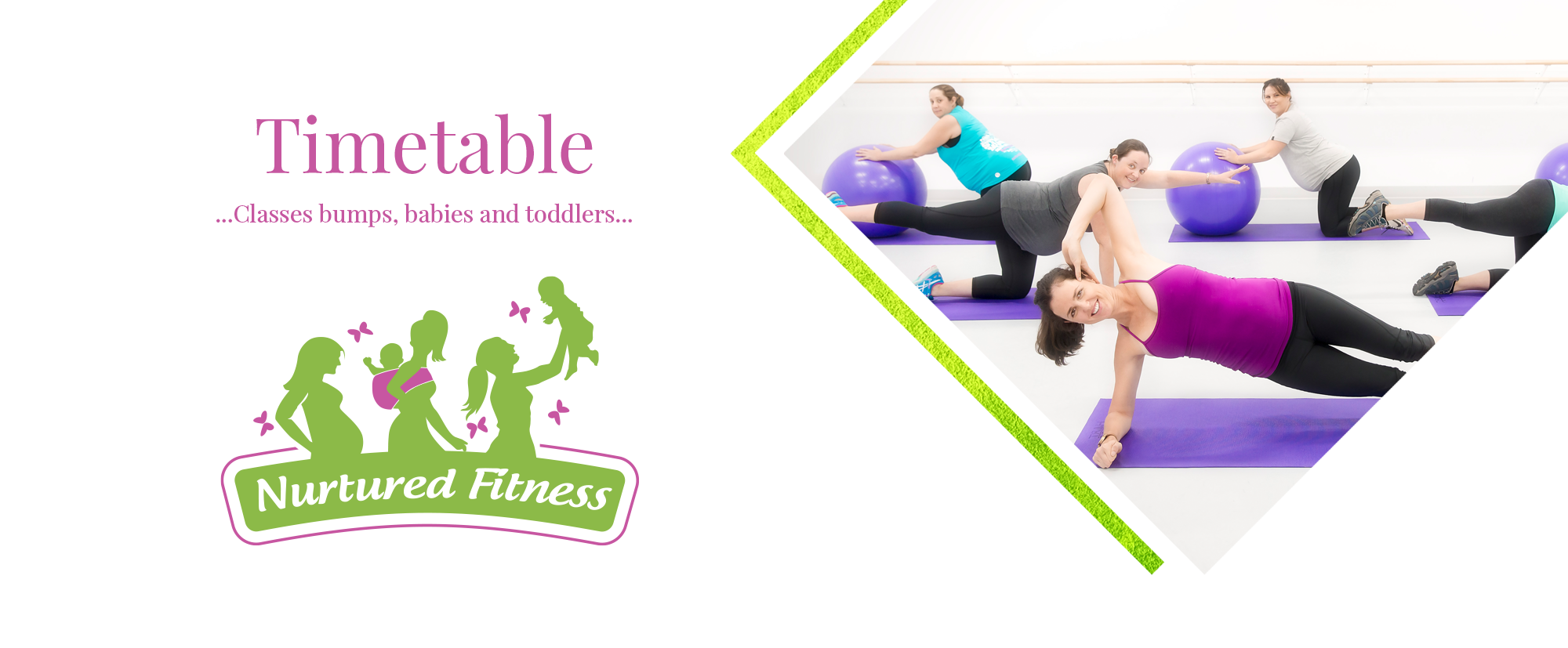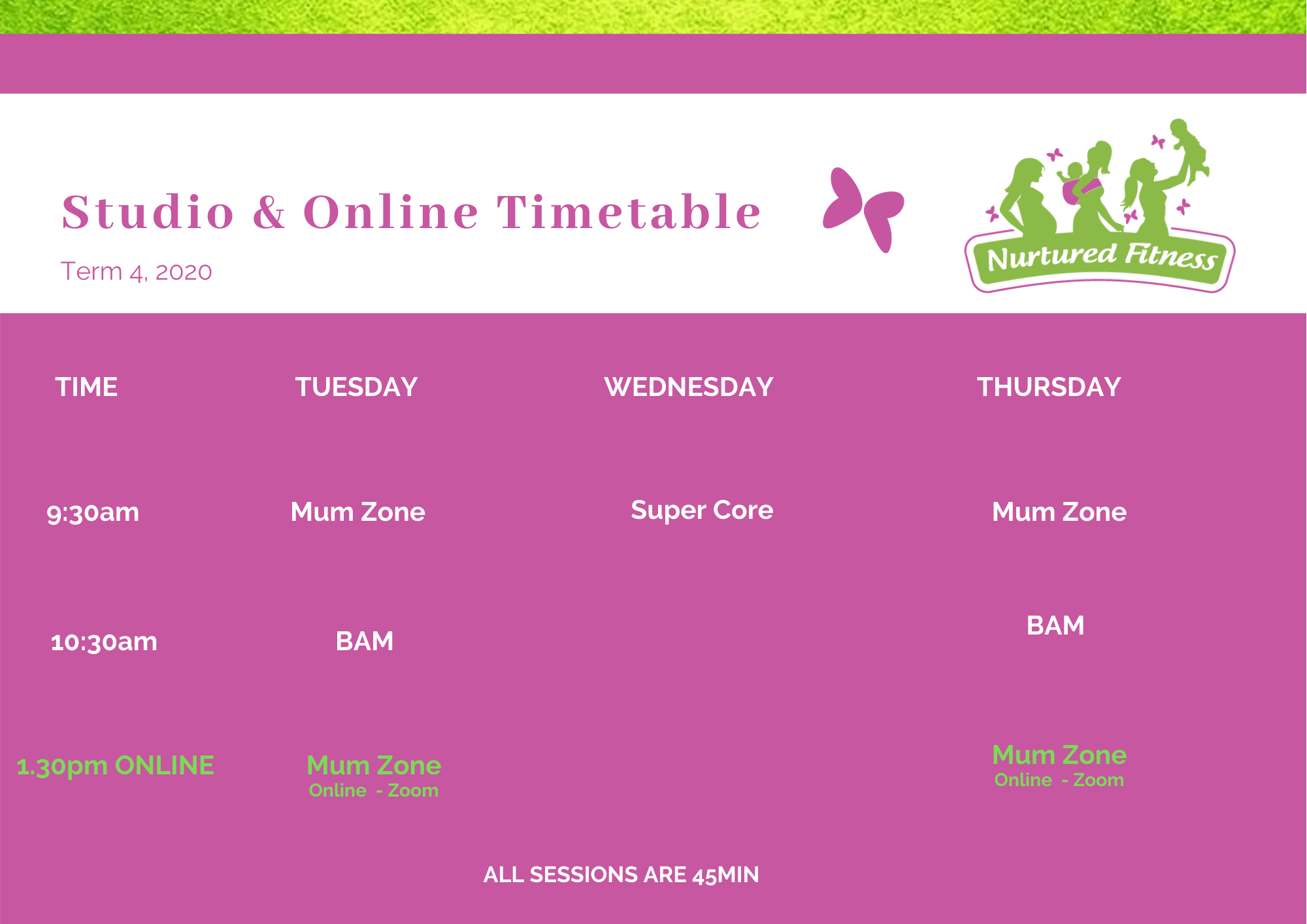 CLASS DESCRIPTIONS – All classes are run similar to school term – 8-10 week Blocks
Mum Fitness Experts – Suitable for Pregnancy, Postnatal & Super Fit Mums 
As every exercise is scaleable, it can be modified to meet you wherever you are at… so you can choose from any session on our timetable with confidence, and concentrate on getting fit & strong.
BAM – 45min Dance Aerobic & Conditioning Class 
BAM is a seriously fun Aerobic & Conditioning session for Mums.   This energising format is designed for all Mums's in mind providing you with options for low impact, with your babies, through to high intensity for Super Fit Mums.  We combine low impact athletic movements, with strength exercises to tone & rebuild your body.  Our interval training to uplifting music will have you heart pumping.  If you LOOOVE your group fitness… THIS is the session for you
Mum Zone – 45min Circuit, HITT & Bootcamp style training
HIIT (Higher Intensity Interval Training) training – with plenty of lower impact options for beginner.  Think of Bootcamp style training to get your fitness to the next level!  Fresh & exciting every time! Special functional exercises are chosen by our expert Mum trainers to include specific strength moves for motherhood.  Each session will conclude with mobility training to isolate your core, flexibility and agility.  Mothers are welcome to bring their children along to this class, and supervise them in the play area within the studio.   
SUPER CORE – 45min 
Super Core Sessions are an epic fusion of Pilates, Yoga, Core, Pelvic Floor & Mobility inspired exercises.  A must for all Mums.  We take a central focus on strengthening your core, pelvic floor, tone your entire body and stretch out all those achy body parts from motherhood and even pregnancy.   The exercises will strength your changing bodies, prepare you for functional 'mum' movements, clear & calm the mind, balance your posture, increase your overall fitness performance and increase your mind/body awareness.  Join us with other awesome Mumma's to regain your strength and realign your posture. Mothers are welcome to bring their children along to this class, and supervise them in the play area within the studio or keep them on your mat. Learn more HERE
WARNING: All our sessions have serious mood & metabolism boosting side affects 😉