Train the Trainers – Fundraiser for The Babes Project Cairns
Nurtured Fitness is offering their clients and friends the chance to torture them with fitness for FUN!  All in the name of raising much needed funds for The Babes Project.  The Babes Project is an amazing charity that supports new young Mums during Pregnacy & early motherhood.  Motherhood is overwhelming for most people, but you can see how this would be next level when you are a teenage Mum or lacking support.  We are grateful to have them here in Cairns after opening 2 centres in Melbourne.
How will it work:
On Sunday 24th November 10am-12noon, at Turning Pointe you will have the opportunity to train a Nurtured Fitness Instructor of your choice.
Donate $20 and you will can train a trainer of your choice for 7 mins.  The instructors will take a 3 mins break before taking on the next drilling program.  The trainers will be working out for 2 hours with back to back training sessions (up to 12 x 7 min sessions each!) Ouch.
You can train them however you like.  You can make them burpee the whole time, make them dance, use some of ours equipment or come up with a fun circuit.  The ball is totally in your court.
What if I can't make the actual event? You can still donate… OR you can donate and email through you training program you want them to complete! Easy <3
A big shout out to Turning Pointe Dance studio who are offering us FREE studio use during this event so we can donate as much as possible to the cause.  Please head over and like/follow their facebook page for supporting us HERE
We will also have a raffle going on the day, so please let us know if you can contribute anything towards this.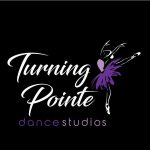 Please nominate now for which trainer you would like to train and your preferred time slot.  We will email you back to confirm your training slot.  Please also CLICK THIS LINK to donate your $20 and confirm you slot
ps The instructors are really excited and incredibly nervous too!