Are you new to the babywearing world and completely overwhelmed by all the choices out there? I get it, we have all been there, made some good and bad choices.  But don't you wish you could just learn from everyone else's experience and get the best one straight away?
A lot of carrier choice comes down to personal preference & are also ideal for different types of situations or lifestyles.  So here is a quick run down of the pro's and con's of the most common types of optimal positioned carrier.
Soft Structured Carriers (SSC) – Such as Manduca, Tula & Ergo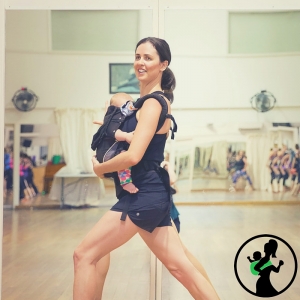 These are amongst the most simple type of carriers.  They are very simple & I find that Dad's i
n particular love this style of carrier.  With a few clips of the buckles and tighten of the strap you are ready to go.  They don't shift when you are moving or exercising and can be really comfortable when correctly positioned (ideal for Kanga). They provide great support for both baby and the wearer
The down fall of a SSC is that they are a one size fits most.  They are really adjustable but you wont always get that perfect moulding to both of your bodies.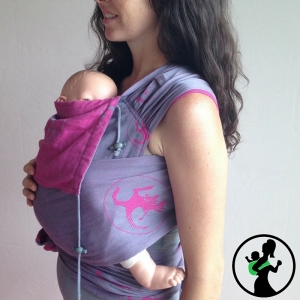 Mei Tais – Such as Didytai or Hop Tye
These are a semi structured carrier.  Half way between a SSC & a woven wraps.  They have a structured panel that goes over your babies back and long woven straps.  The benefit of these over a SSC is the mouldability of the woven fabric which creates a better fit around your baby.
They still make take a little bit of knack to learn but still a very fast carrier to use.  Sometimes the strap may 'cap' your shoulder which may limited the range of motion through your shoulders.
There are many different types of Mei Tai's, but I like Didytai & Hope Tye's for their adjustability and a great place to start.
Ring Sling
These little gems are a lovely cool carrier that wraps around one should and the opposite side of your body.  These are ideal for quick trips into the shops & can easily fit into your handbag.  Also great for toddlers who want up and down and up and down & up etc…
The biggest down fall is that the weight is mostly through one side of your body.  So it may not be as comfortable for longer periods of time with heavier babies.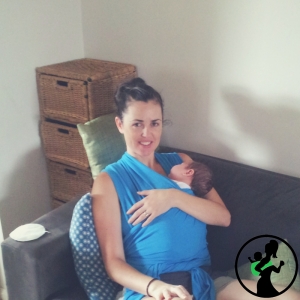 Stretchy Wraps
My first wrap was a stretchy my sister brought for me.  They have a lot of stretch so are very soft & snuggly for a new born.  They require about the same amount of skill as a woven wrap to learn to use properly.  They are usually useful for approximately 6 months and they they loose their support value.  The big down fall, especially for those living in hot climates, is that you must have 3 layers of fabric across your baby for safety.  Otherwise there is a real risk your baby could fall out.  This could be too warm ins certain hot areas.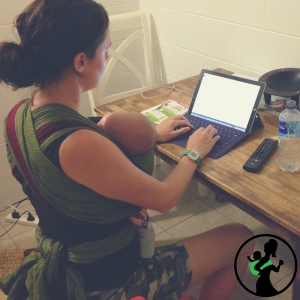 Woven Wraps
Woven wraps are basically the crème of the crop.  They can mould perfectly to both you and your baby for a perfect fit each time.  They are versatile for different carrying positions.
The only problem with woven wraps in taking a bit of time to learn how to use them.  This can be a fun part but will take a few attempts or tutorials to get the hang of them.
A wrap that is 100% organic cotton is a great place to start.  They come in different brands, lengths & made of different materials.  I don't suggest getting the cheapest of the bunch, but there is no need to fork out a lot of money on a 'hand woven' for your first purchase.  As a guide, many people start with a size 5 or 6 as you learn how to use them.  A size 6 is slightly longer and better suited to broader wearers.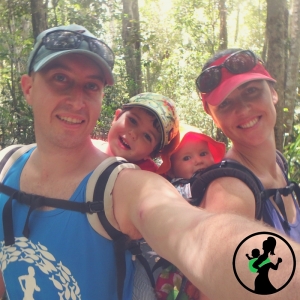 What do you use, Philippa?
I have used all these different types of carriers at different points across my babywearing journey with 2 children.
I generally reach for my Manduca SSC these days as I find it's the quickest which still chasing after a toddler.
If we are out and about on the weekend and my baby is wide awake, I like to use my size 4 woven wrap for a nice high back carry so she can see everything that is going on.
I used my Ring Sling A LOT when I only had 1 baby, but find now I need the use of both arms chasing 2 kids.
I lived in my woven wraps for the first months with my second baby because it was so soft, moulded & supportive while she was building her muscles.  I don't use them as much at the moment because she is such a fidgety pants and my SSC is more convenient.
This may all change next week and is my personal experience.  I know plenty of other women who enjoy different types of carriers to me.
At the end of the day you just need to get started and choose one that you think is best.  It doesn't matter if you don't love it 2 months down the track, you can swap, sell or trade with other babywearing Mums who may prefer your carrier.  Get along to your local babywearing group to chat to other Mums about their experience and try on their carriers.  Or book in a consultation with me and we will find your best fit.
This is by now means 'everything you need to know about babywearing', but its enough to help you dip your toes in the waters and make a good first choice.  For more tips & hints, be sure to follow me on Facebook, Kangatraining Cairns, Instagram, Youtube and of course more blogs coming your way.
Philippa Bowman
Founder of Nurtured Fitness, Babywearing Consultant, Kangatraining Instructor & Postnatal Fitness Expert